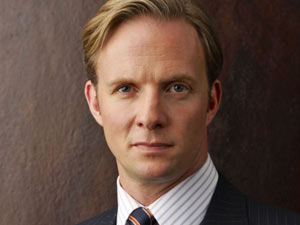 This afternoon I said Donald Macleod,
when I really meant Donald Maclean
and thereafter couldn't refrain
from sighing aloud
at the thought of the beautiful face,
fair hair,
blue eyes, high cheek
bones,
of Rupert Penry Jones,
as I imagined him,
presenting 'Composer of the Week',
stuffed full of musical knowledge
and wishing to impart it to me
in person, without the restrictions
of time and place.
Ah! To dream of a beautiful geek
and to dare
to imagine how I would show my disdain
when he spoke of Philip Glass,
and alas,
how I would have to keep him at arms length,
which would require all the strength
of my musical convictions.
BBC Radio 3 - Composer of the week